The Dolorama Trail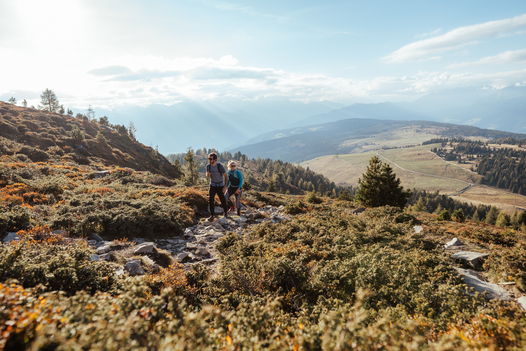 Panorama meets Dolomites UNESCO World Heritage
Gorgeous views, vast natural landsapes, and majestic mountains: The Dolorama Trail 
has a duration of 4 days and starts at the parking slot Zumis at the Alp of Rodeneck and Lüsen.

Before starting the Dolorama trail, a overnight stay in Rodeneck is recommended. 
The car can be parked in the village. 
All information about the Dolorama Trail can be found here.